The Dometic Pico FTC 2×2 TC Inflatable 2-Person Swag offers an innovative solution for those who love the traditional swag experience but require a more compact and easy-to-transport option. Featuring polycotton canvas construction, inflatable air poles, and an integrated inflatable mat, this swag is lightweight and packs up into a small, portable bag. With its advanced features and easy setup, it's perfect for those who need a durable and space-saving option for their outdoor adventures.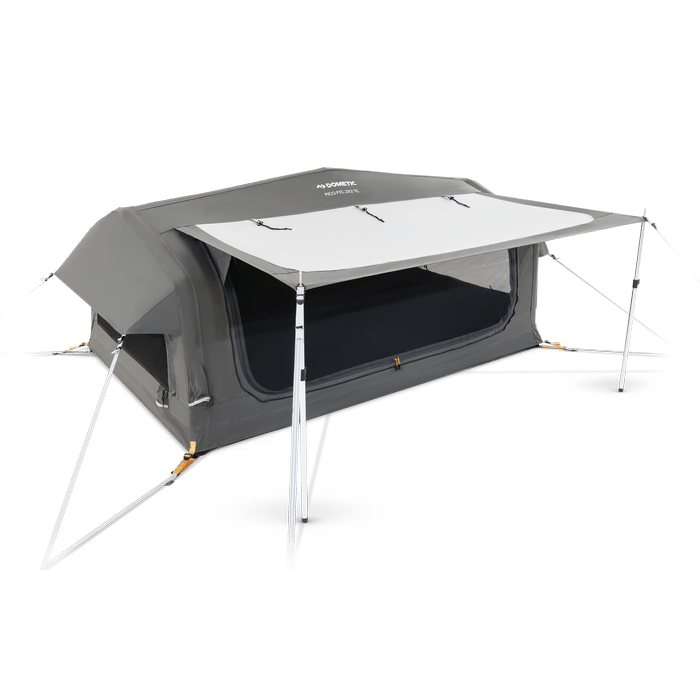 Interior
Measuring 140 cm in width and 215 cm in length, the Pico FTC 2×2 TC offers ample space for two people, with a height of about 90 cm.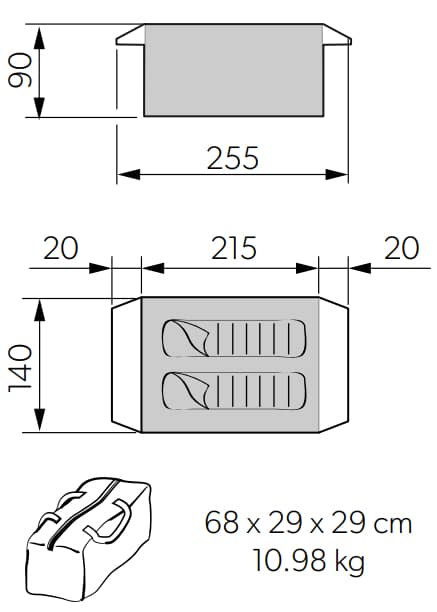 The Dometic Pico FTC 2×2 TC Inflatable 2-Person Swag features an integrated inflatable mat that offers a comfortable sleeping surface for campers. This mat is approximately 3-4 cm thick and inflates to 2 psi, providing a supportive and comfortable sleeping experience. The design of the mat helps to distribute weight evenly, reducing pressure points and ensuring a restful night's sleep.
One of the advantages of this integrated inflatable mat is its easy removal and replacement. The mat attaches to the air poles using Velcro, allowing users to remove it quickly if necessary. This feature provides the flexibility to replace the mat with a different one or use a separate sleeping pad if desired. Overall, the Dometic Pico FTC 2×2 TC swag offers a convenient and comfortable solution for those seeking a compact and easy-to-use camping setup.
Internal features include storage pockets, adjustable ventilation flaps, and a power access point with Velcro tabs to secure cords. A metal clip is provided to hang a lantern, and a Velcro strip runs along the center pole for attaching an LED strip light.
The air poles are strong, serviceable, and forgiving in bad weather. If they get damaged, they can be repaired easily.
.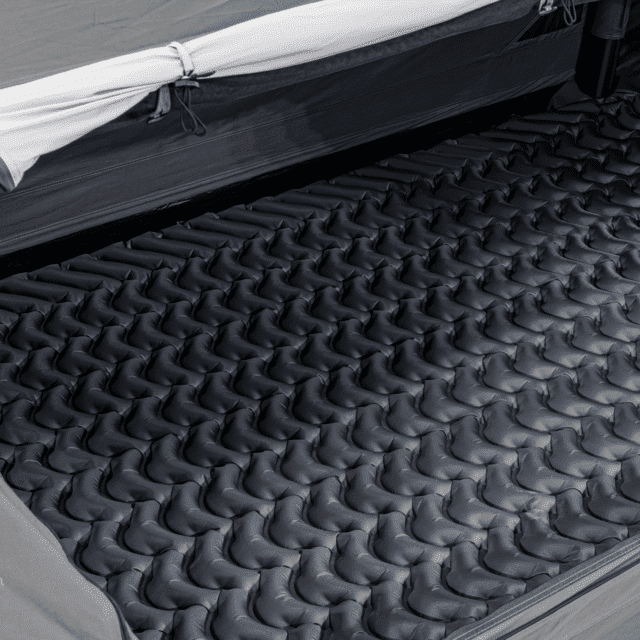 Pack
The Dometic Pico FTC 2×2 TC Inflatable 2-Person Swag is a convenient and easy-to-use option for campers who value portability and quick setup. The pack size and weight include the necessary pump for inflation, ensuring that you have everything you need for a comfortable camping experience. Weighing just 11 kilograms, this swag is relatively lightweight, making it easy to transport and carry.
When packed, the Dometic Pico FTC 2×2 TC swag measures approximately 70 cm in length, 30 cm in height, and 30 cm in depth. Its compact size allows it to be easily stored and transported, whether you're camping in remote locations or just spending a night under the stars in your backyard.
The pack size and weight include the necessary pump for inflation, making setup a breeze.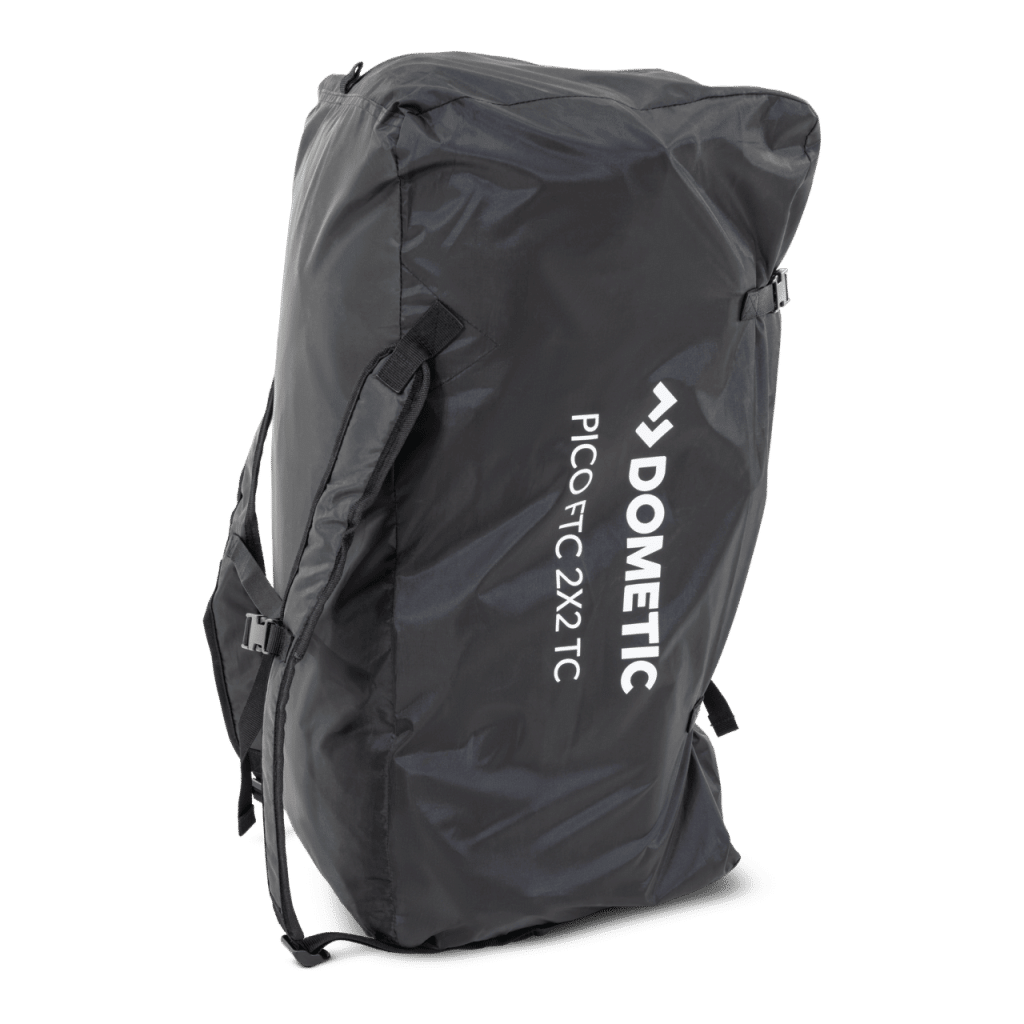 Materials and Construction
The Dometic Air Frame technology used in their inflatable camping tents is designed to make your camping experience stress-free and enjoyable. The ultra-durable Air Frame system prioritizes ease of use and fast pitching time, with external inflation points that also serve as deflation points. Inflate the tent to 10 psi using the supplied hand pump, and you'll have a sturdy structure that can flex in the wind without breaking or bending poles.
Dometic pays close attention to detail to ensure that campers have a comfortable and convenient experience. The tents come with tough metal pegs and the Quickpitch guying system for easy setup, while mesh panels with zipped covers allow for personal climate control and protection from insects. Additional features like zipped cable entry points, carabiners for hanging lamps, robust door tie backs, and convenient D-door entrances make your stay more enjoyable. When it's time to pack up, the Air Frame system deflates quickly, and stitched folding lines help you fold the tent for easy storage.
The Dometic Pico FTC range incorporates the high-quality Weathershield™ TC material, a woven polycotton fabric that is breathable and built to last. This material is suitable for various climates, as it allows air to pass through, reducing condensation and regulating interior temperature. The heavy-duty construction of the Weathershield™ TC fabric ensures protection from the elements, making it an excellent choice for camping enthusiasts seeking a reliable and comfortable tent.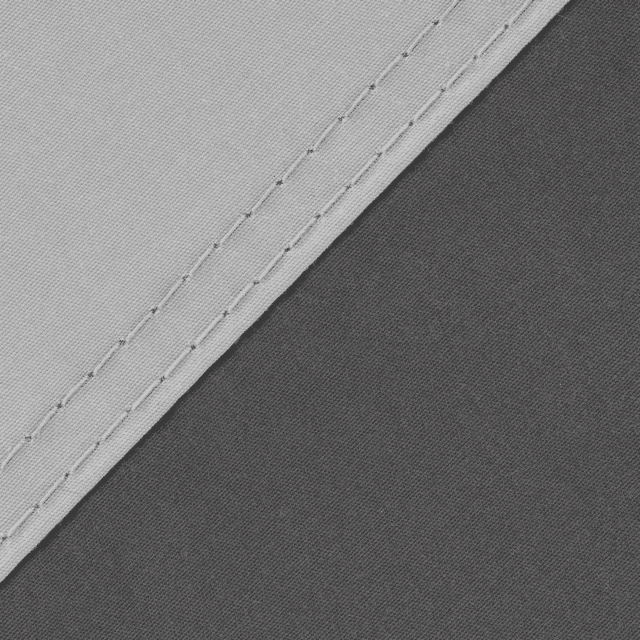 To inflate the tent, a pump is used, which has a valve on top showing the psi (pounds per square inch) that the tent and mat are being inflated to. The tent should be inflated to 9 psi, and the mat inside should be inflated to 2 psi. The pump inflates on the downstroke and has a foot on the bottom that unscrews to lay flat inside the swag when packed up.
There are two inflation ports on the end of the tent. The first inflation port is for all the poles inside the swag. It has a cap and a one-way valve, ensuring that the tent does not deflate when the cap is removed. The second inflation port, located at the bottom, inflates the mattress inside the swag.
The inflatable air poles are protected by a TPU bladder and are more serviceable than metal poles. If damaged, they can be patched up and repaired more easily. The air poles are also more forgiving in bad weather as they can flex and pop back into place, unlike metal poles that may bend permanently.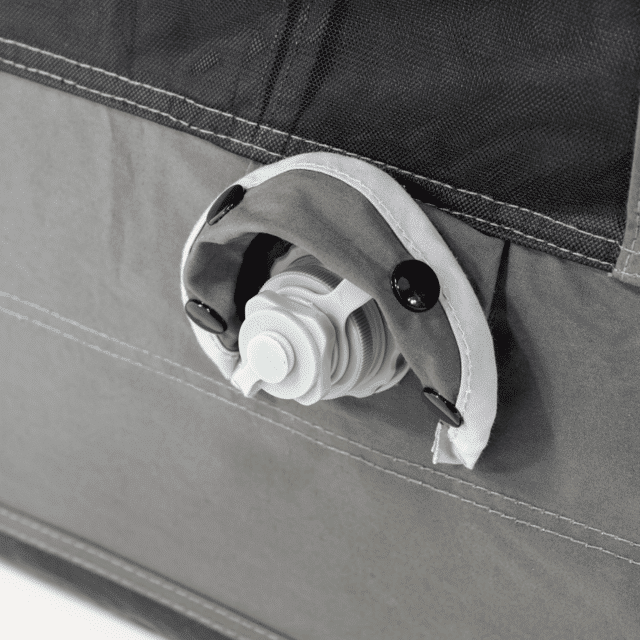 Waterproofing Capabilities
The Dometic Pico FTC 2×2 TC Inflatable Swag enhances its waterproofing capabilities through a combination of materials and construction techniques. Some of these include:
Fabric material: The swag is made from high-quality, durable materials that provide a good level of water resistance. The swag's outer fabric is typically made of polyester or poly-cotton blend with a waterproof coating, which helps prevent water from seeping through the material.
Inflatable design: The inflatable design of the Pico FTC 2×2 TC not only provides easy setup and takedown, but it also contributes to its waterproofing capabilities. The air beams used for structure reduce the number of seams and poles, minimizing potential areas for water ingress.
Sealed seams: The seams of the Pico FTC 2×2 TC are either taped or sealed to ensure that water doesn't penetrate through the stitching. This is an essential feature for keeping the interior of the swag dry during wet weather.
Waterproof zippers: High-quality, water-resistant zippers are used on the swag's doors and windows to prevent water from seeping through the closures.
Bathtub-style floor: The swag features a bathtub-style floor, which means the floor material extends a few inches up the sides of the swag. This design helps prevent water from entering the swag when the ground is wet or water pools around the swag.
To further enhance the waterproofing capabilities of the swag, a weather skirt is included to cover the seam where the floor and upper sections join, directing water away from the interior.
Both ends of the swag feature a weather-protected storm awning over the window, which can be adjusted from the inside. The front awning can be set up in various ways for increased protection from the elements or removed completely if desired.
To further enhance the waterproofing capabilities of the Pico FTC 2×2 TC Inflatable Swag, you can follow the steps mentioned in the previous response, such as seam sealing and using a waterproofing spray.
Final Thoughts
The Dometic Pico FTC 2×2 TC Inflatable 2-Person Swag is an excellent choice for those looking for a traditional swag experience with the added benefits of modern technology. Its lightweight, compact design makes it easy to transport and set up, while the polycotton canvas construction, air poles, and inflatable mat ensure comfort and durability. The swag's weather protection and internal features make it a versatile option for various outdoor adventures. For those seeking a reliable, easy-to-use, and space-saving option, the Dometic Pico FTC 2×2 TC Inflatable 2-Person Swag is a top choice.