Dometic has upgraded its portable electric cooler, the CFF12, with a modern design and an 18% increase in volume. Despite the upgrade, the cooler remains small enough to fit inside normal cars and between the front seats of vans, making it perfect for long drives.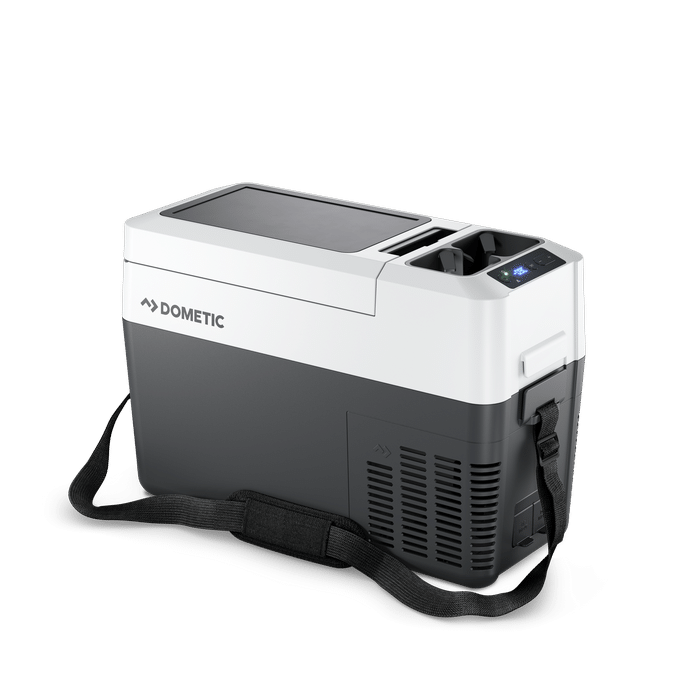 The cooler's volume has increased from 11L to 13L, and it can now hold up to 20 0.33L cans. The CFF12 is powered by lightweight compressor technology and has a super-slim design, making it easy to carry with its equipped shoulder strap. The cooler also features integrated guide elements for seat belts to ensure it is securely fastened inside the vehicle.
The CFF12 cools continuously and has minimal power consumption, regardless of the ambient temperature. Additionally, a detachable cupholder with adjustable fingers and a storage compartment for small items have been added.
The new Dometic CFF12 is available now on the Dometic website.